Automotive Locksmith College Park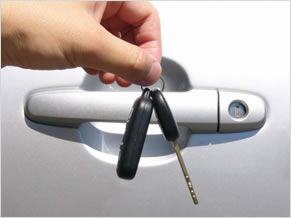 Pro Locksmith College Park makes it a point to do things differently than a lot of businesses – for one, our customers come before money. We don't charge ridiculous prices because we do want you to be able to afford what we have to offer – so we encourage you to contact us for a free price estimate and compare our rates to others. Right off the bat, you will see that things are done differently here.
We are an automotive locksmith in College Park, Georgia that works hard, first ensuring that all team members are insured and licensed, and ready to work for customers 24 hours a day, 7 days a week if need be. This means you can call us at any time that help is needed for a problem such as a lockout. 24/7 lockout help has proven beneficial for locals so many times before. No matter what you need, when it comes to your car's locks, be sure to call us.

Call our team today: (404) 382-9695
Some of the many automotive services we offer include:
Opening Car Doors
Broken Key Extraction
Automotive Keys
Key Extraction
Unlock Car Doors
Lock Replacement
Some of the exceptional names we continuously work with include:
Medeco
Ilco
Schlage
Arrow
Kaba
Falcon
Yale
Kwikset
Multi-T-Lock
Baldwin
ASSA
Pro Locksmith College Park hopes you will save our phone number so that if help is ever needed, you just have to pull out your phone. We're here for you and looking forward to providing a free consultation.
Call our expert crew now: (404) 382-9695